We are very proud of our student leadership team of ambassadors and prefects. ​
If you are interested in becoming a prefect or ambassador, please look out for notices at the start of the academic year or let mrs ancelin or mr o'kane know. ​
The roles of a prefect are varied and include representing sixth form on welcome evening, open evenings and various events throughout the academic year liaising with staff, parents and prospective students.​
With responsibility comes confidence and a chance to carry out your ideas to broaden your experience – all qualities to enhance your university application or cv.​
We really value all of our prefects' contributions to the smooth running of events and activities.​
Our academic support ambassador​ Arisha​
A little about myself, my responsibilities and aspirations..​
I am the Academic Support Ambassador at Bluecoat Sixth Form. For my A-levels, I take biology, chemistry and maths and I hope to study medicine at the end of year 13. ​
As a part of my role within the school, I am responsible for helping students during their academic studies in a range of different ways. This can be by mentoring in specific subjects or simply giving advice in how to excel in their studies e.g. tips with time management. ​
I aim to help as many different students of different years as possible, ranging from the year 7 to year 13. I hope to inspire and help the students of Bluecoat Academy during their academic journey.​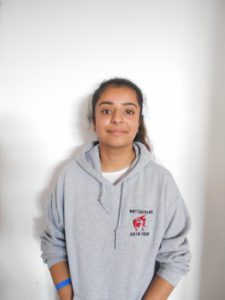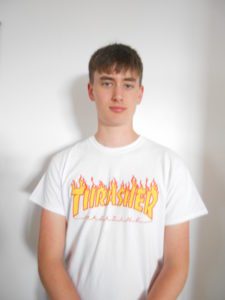 ​Our community outreach ambassador​ Matthias
A little about myself, my responsibilities and aspirations..​
The subjects that I am studying are Psychology, RE, and Maths; I plan to study law after I have completed my A-Levels in the hope of becoming either a human rights or corporate lawyer . ​
In my role as Community Outreach Ambassador, I am required to organise and manage events/activities that happen in the wider community; be that with care homes, families, or simply just with everyday people. ​
In my spare time I enjoy most things competitive, and I both play and officiate basketball. ​
Our social events ambassador​ Shanelle​
A little about myself, my responsibilities and aspirations..​
I'm currently studying Textiles, Spanish, and Psychology. ​
I really enjoy passing time doing art and being creative. ​
I hope to go into Fashion Buying and Merchandising in the future, but I'm also currently exploring more options. ​
As part of my role as a Social Events ambassador, I organise the activities that happen in and around sixth form such as the Summer Ball.​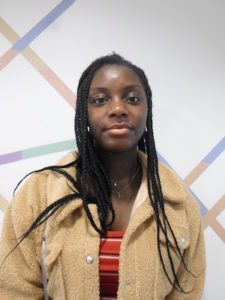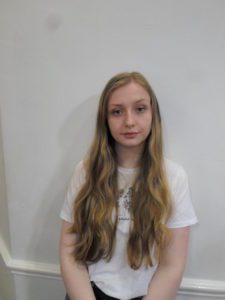 One of our well-being ambassadors​ Amelia​
A little about myself, my responsibilities and aspirations..​
I am a year 13 student and currently studying English literature, history and religious studies. As a student health and wellbeing ambassador, my responsibilities are finding a way to make yours and my year group experience in the sixth form a great one. ​
My aspirations for this year even with the current situation of Covid is still to achieve our plans for this year.​
One of our well-being ambassadors​ Rachel​​
I am currently in my second year of studies and I study Business, Economics, Philosophy ; Religion and Ethics. ​
I enjoy coding and writing debate pieces.​
This academic year, as one of the ambassadors for wellbeing, I will be running activities/events to help manage stress and organise support schemes e.g. personal statement support for UCAS and helping younger students settle into sixth form etc​
​
I hope to study Law in a top university next year. After university I aim to have a trading contract and start my journey as a corporate solicitor.​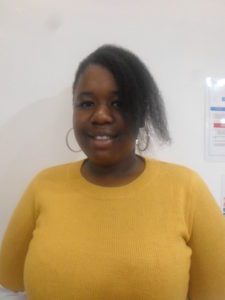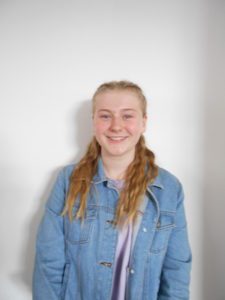 One of our well-being ambassadors​ Isabel​
A little about myself, my responsibilities and aspirations…​
I am currently studying Drama, Psychology and R.E and am hoping to go to drama school or take a Drama degree at Uni next year. ​
My hobbies outside of school consist of Drama and horse riding. ​
I am one of the well-being ambassadors here at Bluecoat, our responsibility is to think of ways to help and support the students at sixth form with their well-being to help make their sixth form experience the most enjoyable it can be.​