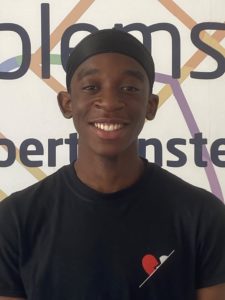 My name is Blessings and I am the Academic Support Ambassador. My role involves helping students out with any academic worries they may have and also trying to brainstorm ways in which students can enhance their revision and learning outside of the classroom. Next year I will head the peer mentoring scheme at school and also present new opportunities for students, in STEM mainly, to be involved in other competitions and projects outside of the Academy.
Hey! My name is Reuben, and I am the Social Events & Fundraising Ambassador here at Bluecoat Academy Sixth Form. I study A-Level Politics, Business and Sociology with the hope of going on to study politics at a Russel Group University and then head into a career within the political field. 

Within my role, I am responsible for the organisation and planning of large-scale academy events that aim to improve the student experience and image of the school, along with looking at ways to help fund these occasions. 

 My aim for this position for 2021/22 is for Sixth Formers to have more opportunities to socialise and network between one another, to help counter the effects of the pandemic. One thing I'm determined to achieve is to help put on an incredible leavers celebration for Year 13 students who have missed their Year 11 prom along with much more, and so deserve a really good send-off.

I'm very approachable and willing to listen, so feel free to either come and talk to me or email me for any questions, comments, concerns, or feedback!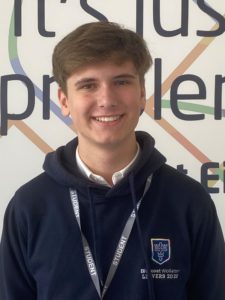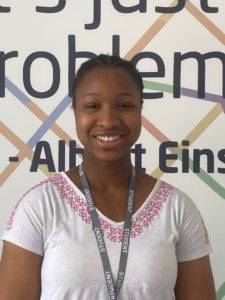 Welcome everyone!  

My name is Chelsea, and I am the Super-curricular Support Ambassador at Bluecoat Academy Sixth Form. I study A-Level History, English Literature and Politics. I aspire to study Law at University before starting a career in the field.  

 

Within my role, I plan to expand the Super-Curricular support Sixth Form offers for students and be a person who students can turn to for advice about student life and academics. 

I aim to hold weekly drop-in sessions and a mentoring scheme that will allow for collaboration between both Year 12s and Year 13s. 

If you see me around Sixth Form, don't be afraid to say 'Hi' – I don't bite! 
My name is Ali and I'm the Wellbeing Ambassador for the 6th Form this year. Well-being is something many people overlook and underappreciate despite it being a paramount factor in determining a student's potential. This year has been an especially difficult time for many students, leaving them feeling demoralised and disheartened. My aim as an ambassador will be to address this, through initiatives such as introducing a new wellbeing room, increasing awareness and creating a safe environment in which students can reach out; bettering themselves, ultimately empowering them to meet success