A Level Results Success!
After a challenging 18 months, we were thrilled to celebrate with our Year 13 students today as many of them secured the grades needed for the next step in their academic journeys. We are so proud of all of our students and wish them every success in their pursuit of university places or apprenticeships, or their career of choice.
The stories below are just some of the success stories we have seen.
Arisha Waqar

Arisha has achieved A*A*A in Biology, Maths and Chemistry. She will be studying Medicine at Queen Mary University, London. You can hear from Arisha tonight at 7pm on the Channel 4 news, speaking about her results and what they mean for her. We know she will be absolutely fabulous in her future career!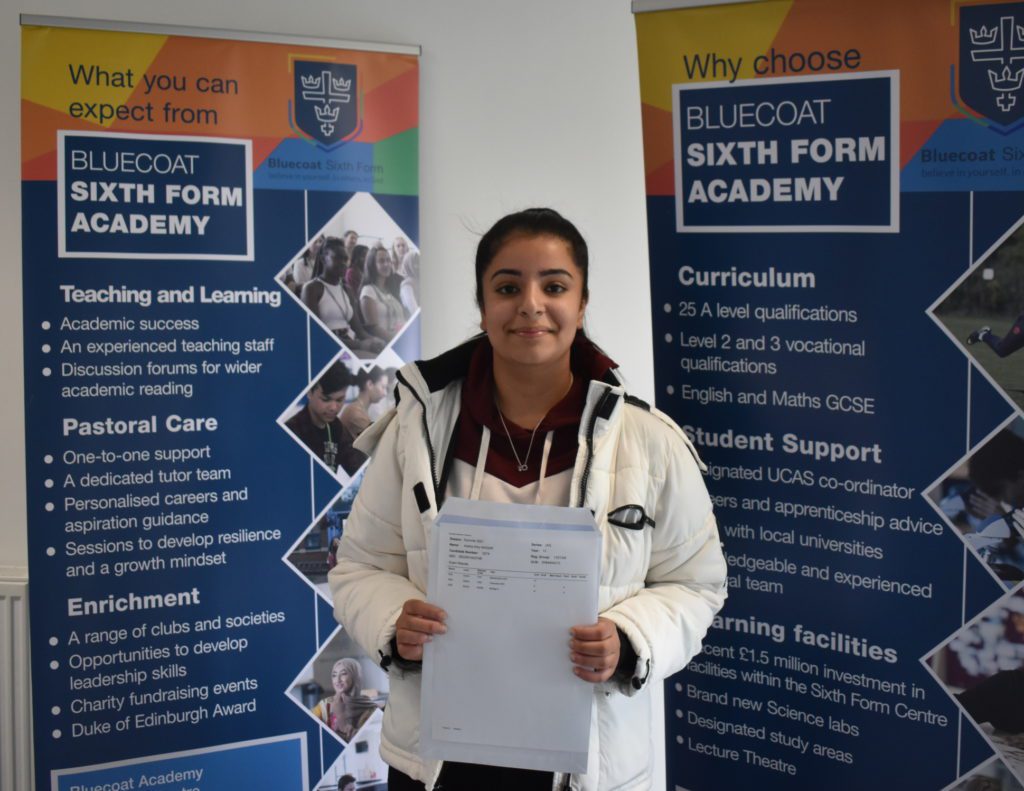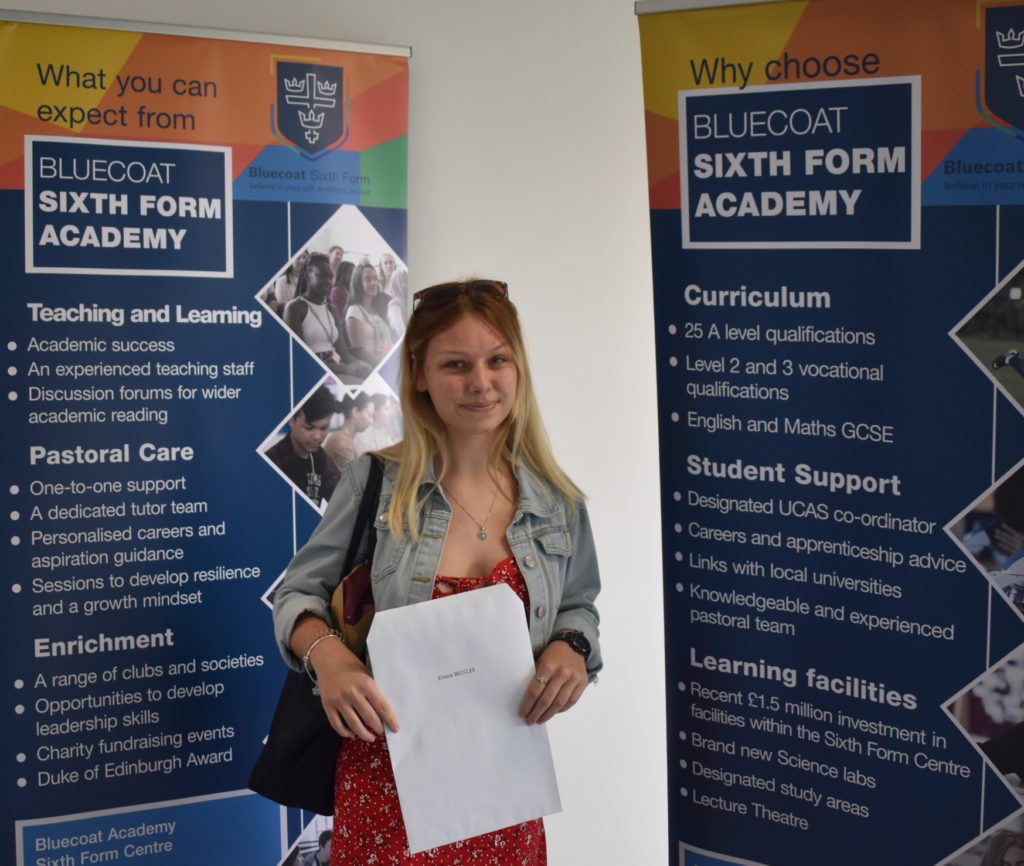 Elissia Beccles

Elissia achieved a B grade in her full time Health and Social Care course. She has really overcome all odds to achieve this and her success is well deserved. Elissia says, "I had the best teachers and year leader and support staff guiding me not just by sharing their knowledge but by being there for me during difficult times."
Sharon Oyeneye

Sharon achieved A*A*AB in Italian, French, Biology and Chemistry. She will be going to Loughborough University to study Medicinal and Pharmaceutical Chemistry. With her incredible warmth and personality we know she will continue to make the world a brighter place. Sharon says, "Even during such a difficult year, thanks to the academic and pastoral support of the school, I was able to achieve what I worked hard for."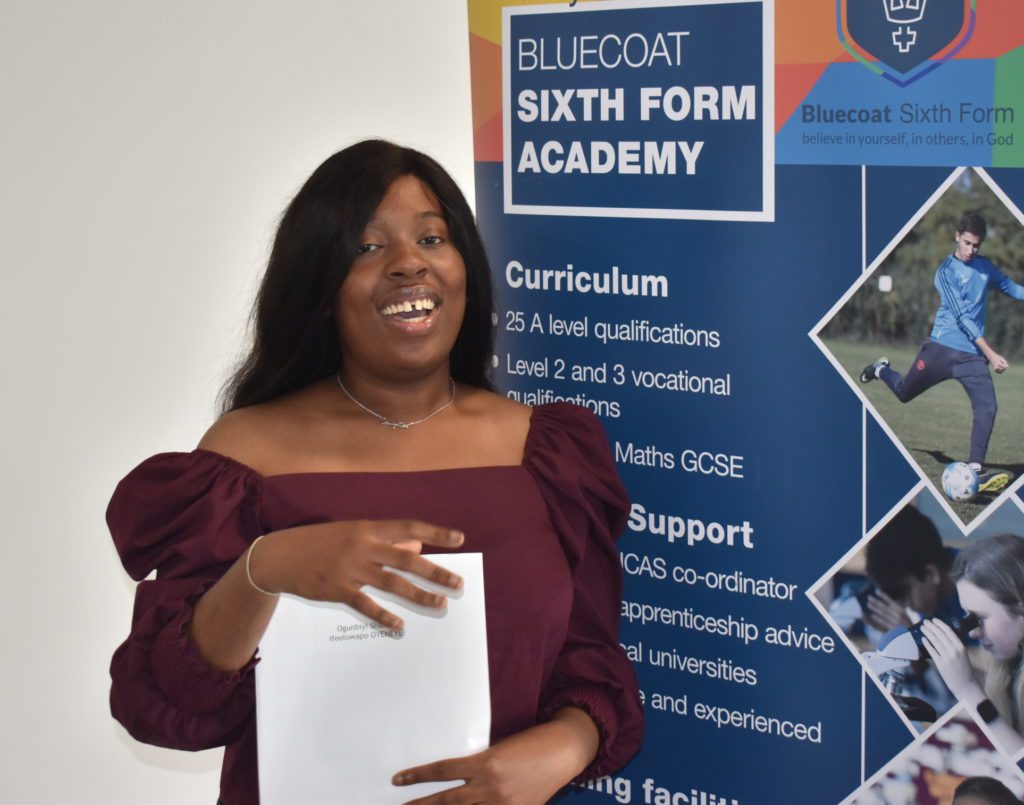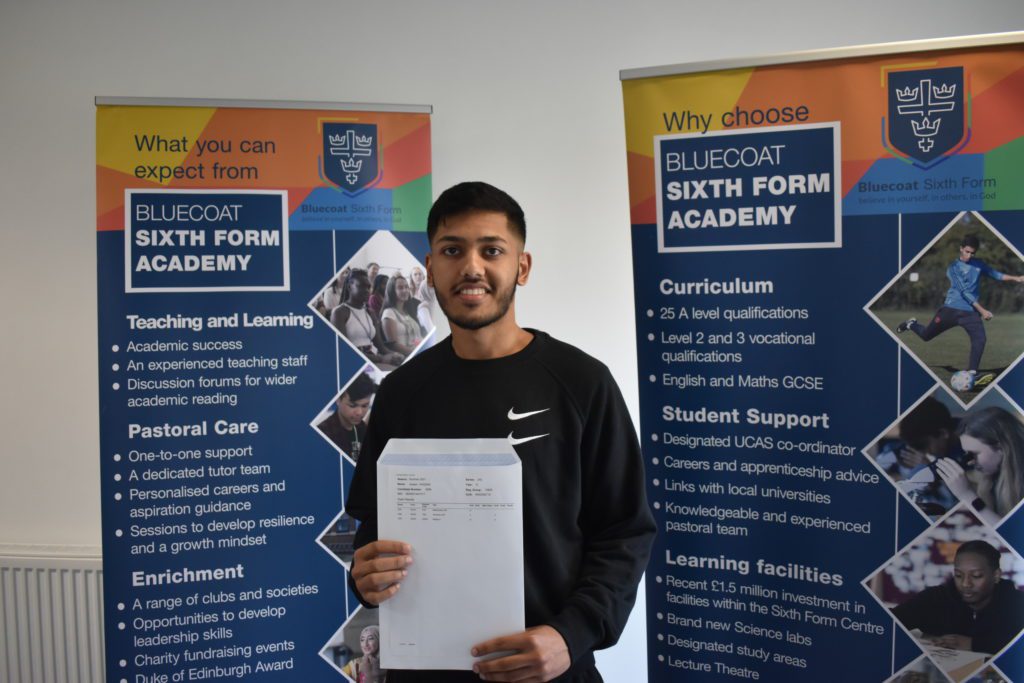 Azeem Hassan

Azeem will be studying Medicine at Imperial College London having achieved A*A*A*A in Biology, Maths, Urdu and Chemistry. You may have heard him on BBC Asian Network yesterday afternoon speaking about how pleased he is with his results. We know he will be a fabulous doctor in the future!
Ella Campbell

Ella has secured D*D In BTEC Applied Science and B in Sociology and will be going to De Montfort University to study Nursing. We are so proud of her. She sadly lost her mum to COVID in March of this year and her achievements in the face of this are just remarkable. She will be a wonderful nurse with her naturally kind and caring nature.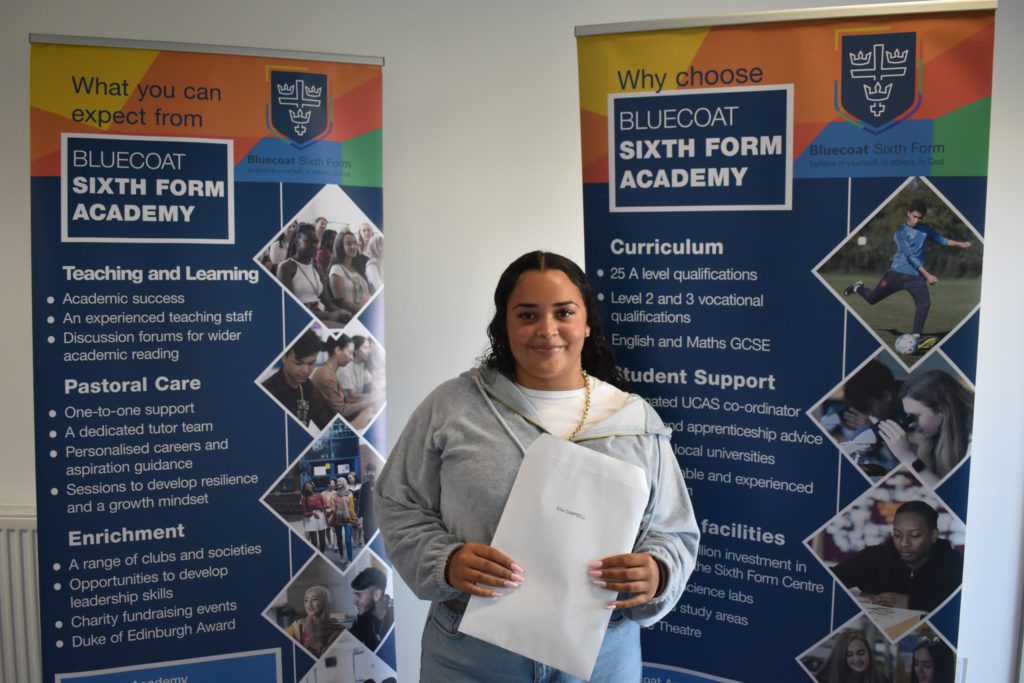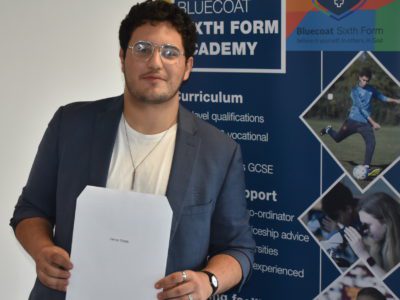 James Thom

James secured AAB in Psychology, Sociology and Religious Studies. James made an incredibly courageous decision to follow his passion in videography, despite offers from 4 universities, all while contending with incredibly difficult personal circumstances.

James says, "Teachers at sixth form are some of the kindest and most welcoming people I've come across in a long time, and their support is a huge factor in my attainment at 6th form."
There are so many more success stories we could have shared with you!
We are also pleased to be supporting the small number of our students who are still navigating the clearing process and identifying their next steps.